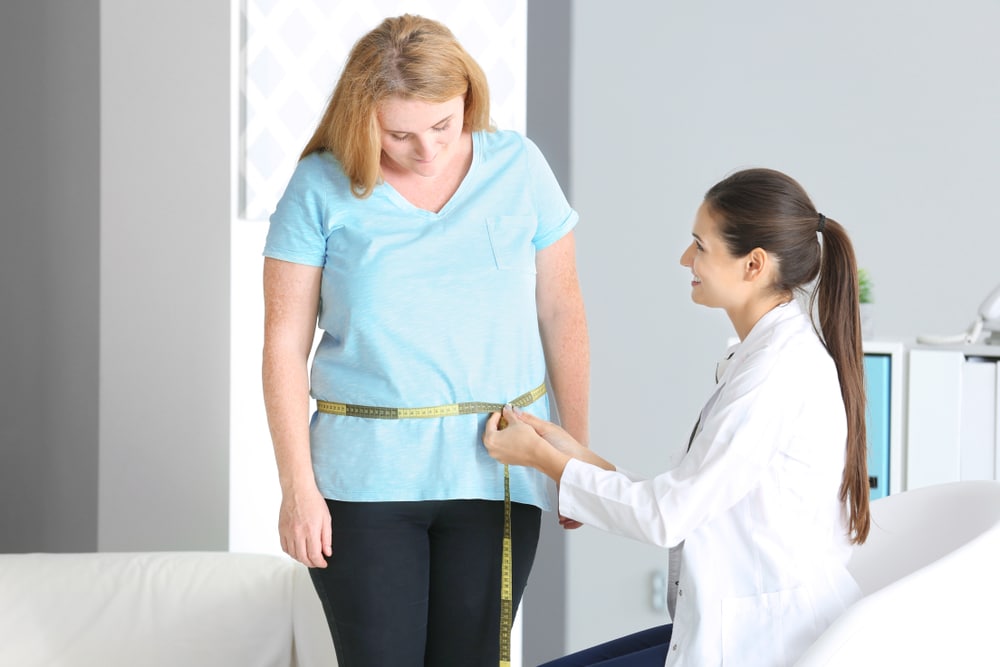 Losing weight is not an easy task, especially when you are doing it on your own. To achieve your goal weight, you will need commitment, discipline, and a plan. You may have been unsuccessful with traditional diets because your body type is unique, and diets typically appeal to a general group. However, if you want to experience long-lasting results, you need an advanced option, such as medical weight loss.
Medical weight loss includes more than just an eating plan and workout routine. It includes services such as weight loss coaching, counseling, personalized nutrition programs, body composition testing, weight loss injections, meal plans, and much more. With a medical weight loss program, you can get rid of excess fat, become healthier, and keep the weight off. 
At San Antonio Prime Wellness, we offer personalized medical weight loss programs specifically designed for your body type. Let's take a closer look at these weight loss programs, including who is a suitable candidate and how they can help you achieve your weight management goals.
What Is Medical Weight Loss? 
Medical weight loss uses a scientific and medical approach to achieve your weight loss goals. A medical weight loss program is a guided weight management system that relies on exercise, eating plans, weight loss coaching, counseling, and body composition testing. Medical weight loss management has a framework and easy-to-follow guidelines, so you can lose weight at a steady rate and improve your overall well-being. 
Medical weight loss is a safe and effective method to lose weight because it is monitored by professionals that are familiar with the different needs of your body. Medical weight loss not only focuses on losing weight but also maintaining a steady weight and healthy lifestyle. 
How Does Medical Weight Loss Help You Achieve Your Goals? 
Your first step to losing unwanted weight is an initial consultation. During this consultation, we will discuss your concerns and goals, current eating habits, lifestyle habits, and weight management techniques you have previously used. We will also review your medical history and conduct examinations and tests. 
With this information, we can design a customized treatment plan that is specifically suited to your body type and desired goals. This is also a good opportunity for you to ask us any questions so that you can set realistic expectations. The more you know about medical weight loss, the easier it will be to achieve your goals. Some of the services involved in a medical weight loss program may include the following: 
Counseling and Weight Loss Coaching
Weight loss coaching and counseling work hand-in-hand to help you achieve your goals. It is an important part of medical weight loss because it helps on multiple levels. 
Counseling allows us to discuss and learn more about your eating habits and behavior to understand why you make these choices. We provide personalized coaching, tips, encouragement, and techniques that will help you change the way to make decisions, avoid emotional eating, and improve your general well-being. In doing so, you can develop a healthy relationship with food, reach your goal weight, and keep it off. 
Personalized Weight Loss Management
With the information we gather through counseling, we can design a custom treatment plan, which will include foods you should eat and foods you should avoid. This plan will also include a recommended calorie intake and an exercise routine that will suit your level of fitness so that you can create a calorie deficit each week and lose weight. 
Accountability 
Without accountability, weight loss is almost impossible. One of the advantages of medical weight loss is built-in accountability. Accountability is essential to the success of any weight loss management program. 
We provide accountability during your custom weight loss program, even if you lose motivation. This is possible with regular follow-up appointments that will help you get motivated again, eat correctly, and continue with your exercise routine. 
The Benefits of Body Composition Testing 
The device we rely on for body composition testing is called InBody. This advanced technology allows us to take accurate body composition measurements. This includes water weight, lean muscle mass, BMR, body fat, and much more. 
The testing is quick and easy. We can perform multiple tests to track and monitor your progress. We can also make the necessary adjustments to ensure you continue to progress toward your goal weight. 
Am I a Suitable Candidate for Medical Weight Loss? 
You may think medical weight loss is only for a select few. However, medical weight loss is suitable for men and women who have been unsuccessful with traditional diets and exercise plans. Medical weight loss is backed by science, medicine, personalized nutrition, and a custom eating plan. If you want to achieve your goal weight without surgery, medical weight loss can help you. 
Let Medical Weight Loss Help You Achieve Your Goal Weight 
If you have tried all the fad diets only to be disappointed, you need an advanced weight loss program. Medical weight loss focuses on physical and mental aspects to help you achieve your goals. Medical weight loss does not require surgery yet offers long-term results. At San Antonio Prime Wellness, we offer medical weight loss programs customized for your unique needs. 
We will help you reach your goals by monitoring your progress and making appropriate adjustments, if necessary. You can rely on us and the highly effective weight loss program we provide. To find out how you can benefit from a medical weight loss program and change your lifestyle, call us at (210) 361-3312 or contact us online to schedule your initial consultation.